One of our favorite things to do during Christmas is the Stocking Stuffer exchange.  This is going to be a hard year with COVID becuase I love having family at my house for Christmas.  When we host Christmas at our house, we usually get stocking for our whole family.  I typically select stocking to go along with personalities.  It is so much fun to fill the stocking with the fun gifts you didn't think to ask for.
30 Christmas Stocking Stuffer Ideas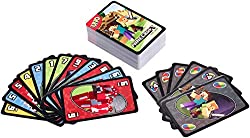 Did you get the perfect stocking stuffer idea for your family from this list?  I told you it would be a lot of fun selecting fun little gifts for those you love.  I am not sure if I like picking the items or the shipping directly to my house from Amazon…both are pretty amazing!
I ordered several of these awesome gifts from this list for my family.  I am sure they will be a huge hit!  Grab yours and tell mw how much your family loved them.
LaToyia, The Motivated Mom