Do you need a last-minute valentine's date idea on a budget? Sometimes going out on Valentine's day with your special sweetheart is not within the budget. That doesn't mean you can't have a fantastic and memorable evening or day. There are many ways you can celebrate your love at home with the perfect gift on a budget. Here are some couples' Valentine's date at-home ideas.
Movie Night at Home
Pick your favorite movie, or consider renting one you haven't seen yet from a streaming service. Gather some blankets, snacks, and a nice bottle of wine, and cuddle on the couch together. This is a great budget-friendly way to spend Valentine's day at home with your sweetie. You can even save the movie, wine, and snacks after you tuck the kiddos in bed for the night.
Wine Tasting
Who says you have to go to the bar or a fancy restaurant to have a wine tasting? You can set up your very own wine-tasting right at home. All you need is a few bottles of wine, and you might consider getting one that you know you like and trying two new ones. Why not make a charcuterie board of foods that pair well with your chosen wines and put some of your favorite music on the stereo for fun, budget-friendly Valentine's date at home?
Game Night
Do you have a closet or bookshelf full of board games? Then why not pull a few of them out and have a fun Valentine's date at home? Grab some of your favorite snacks and drinks, share some laughs, and maybe have a friendly competition.
Cook Together
You don't have to go to a restaurant for an amazing Valentine's day dinner. Skip the crowds and the overpriced specialty menu and make dinner together at home. Spending time together in the kitchen while preparing a special meal is a fantastic opportunity to bond and spend time with each other, and you get a delicious meal to share too.  I recommend trying any recipe from Tatanisha and Derrick Worthey, creators of This Worthey Life.
Watch a Concert
Going to a concert to see your favorite band or artist can be quite expensive, but you can recreate the experience at home. Rent or buy a concert from an artist you love, turn up the stereo, and enjoy.  I would suggest a little Usher; you can dance and get your sexy on.  Oh, and by the way, the cocktails at home won't be nearly as expensive, and there is no wait to use the bathroom, either!
Work on a Scrapbook Together
Do you have piles of photos that you plan to use for a scrapbook eventually? Make it eventually now and create a scrapbook of memories together. Making a scrapbook puts your pictures safely where you can look at them and share your memories from the photos with each other.
Spa Night
Have a spa night at home with your special someone. Make a bubble bath with some essential oils, light some candles, and put on some relaxing music. You could also include facials (yes, even for him), manicures, or massages if you want the full spa experience at home.
You don't have to go out or spend a lot of money to have an excellent Valentine's date with your sweetie. The most important thing is to enjoy the time you spend with each other. Do you have any couple's valentine's date at-home ideas to share?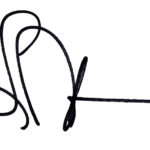 P.S. You may also enjoy the following articles:
Last Minute Unique Ways Valentine's Day Ideas
14 Budget Friendly Dates for Valentine's Day