Are you ready to declutter your home and prepare for the holidays? Decluttering your home before the holidays can make your home a much more enjoyable place for you and any guests you may be hosting. Getting items you no longer need or want out of your home will make cleaning and decorating easier. Let's discuss some simple ways to declutter your home before the holidays.
Start with a Decluttering Sweep
To start with, grab a box or basket, walk through the whole house, and collect items you no longer need, want, or use. You can also collect items in the wrong place and return them to where they belong. For the things you no longer need, use, or want, put them in a box to throw out or donate.
Declutter the Toys
Before the holidays is the perfect time to declutter your kids' toys. You can do it yourself, or have them help. This makes room for any new toys that they may receive for Christmas, and you can also donate any toys that are still in good condition to local community centers or shelters for children that are less fortunate. Toss any toys that are missing pieces or broken, and just remove any toys from the house that your kids no longer play with.
Declutter Your Closets
This is an amazing time to whittle down your wardrobe too. If you haven't worn it in a year you probably won't. Make a pile and donate any clothes, shoes, or coats that are in good condition that you no longer like or those that don't fit. Do the same with your kid's clothes, and you will have room in the closet for any clothing they receive for the holidays. Take the clothes that are in good condition to a local shelter or community center.
Declutter Your Kitchen
During the holidays, we tend to do more cooking and baking than at other times of the year, so decluttering your kitchen can make things a lot easier for you. Start by cleaning off your counters of anything that doesn't belong in the kitchen or that you don't use regularly. This will leave you with more space to work when you are cooking.
Before the holidays are also an excellent time to clean your refrigerator and pantry. This way, you will have plenty of room for the food that you need to put it in the fridge after it is cooked. Toss out any nearly empty bottles of condiments, throw out  leftovers and give your refrigerator a good cleaning. Go through your pantry and toss any expired food, donate any food items that are still in the date that your family doesn't enjoy, and try to get things organized so you can find what you need quickly.
Declutter Your Seasonal Decorations
Before decorating your home for the holidays, this year is the perfect time to go through your seasonal decorations. If you find decorations that are no longer to your taste or liking, lights that don't light up, or broken items, let them go. If you have seasonal decor that's still in good condition but not to your taste, donate them or sell them. There are always people who may not have many or any decorations for their home that will appreciate them.
These are just a few ways to declutter your home this year before the holidays. Knowing that your home is cleaned, organized, and ready for holiday guests can make it much easier.  You and your family can just enjoy this special time of year. Do you have any other pre-holiday decluttering tips to share?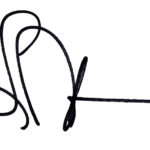 P.S. Here are a few more articles that you may enjoy
Decluttering Tips to Keep You From Getting Overwhelmed
Tips For Appreciating Family During The Holidays
50 Things to be Grateful For This Holiday Season