There are affiliate links attached to this article.
In the old days, just 20 years ago, if your friend moved away, that was the end of your friendship. There was no texting, and social media didn't exist yet. You might see them from time to time if they came back to visit family, but for the most part, you moved on with your life.
Thanks to modern technology, that isn't the case anymore. Friendships aren't dependent on seeing each other in person anymore. But that doesn't mean there aren't changes and you won't miss your friend. Gifts for friends moving away are becoming a popular way to help your friend keep the memory of your friendship alive. They might be practical, they might be fun, or maybe they're pretty. Here are a few ideas for your moving away gift shopping needs.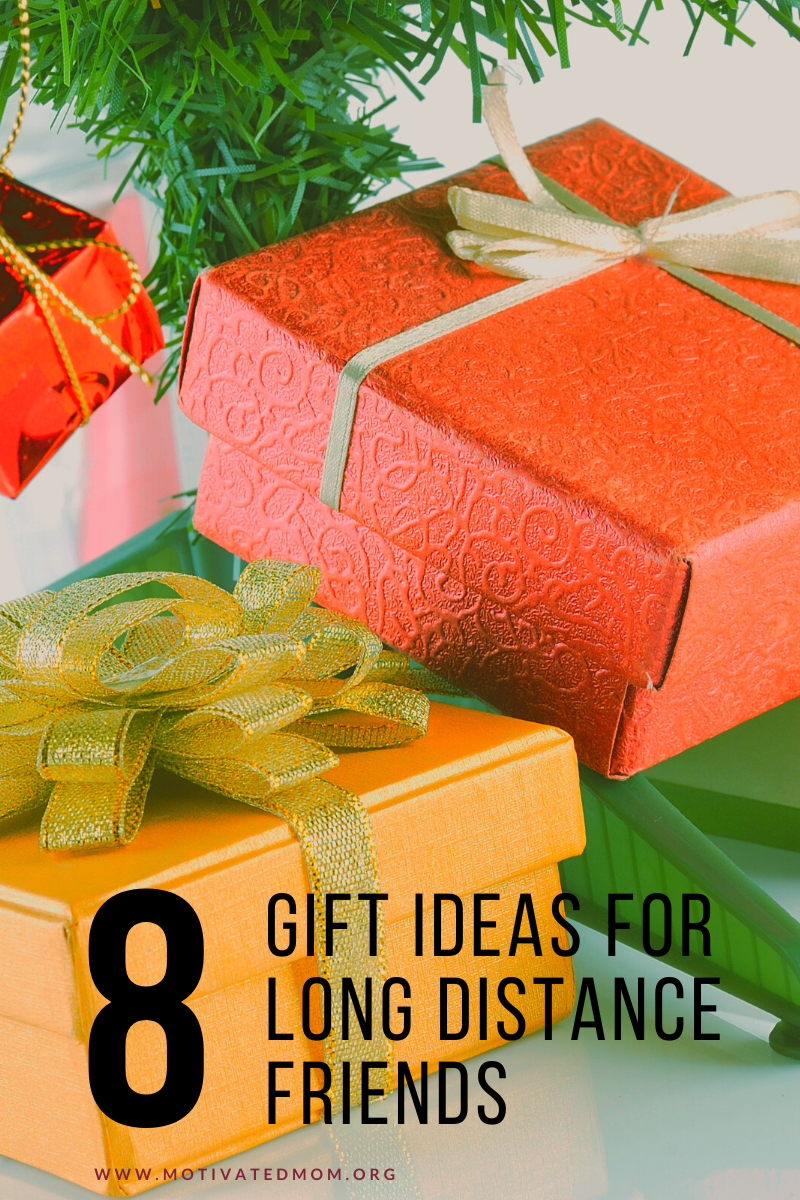 Moving is a complicated process, even moving across the street. Moving to a new town is an even bigger ordeal that can drag on for weeks as you arrange things, find the box where all the plates live, and make your house a home. One of the ways you can ease the burden your friend is about to experience is by gifting them uncomplicated food. A gift card to large chain restaurants is the easiest way to do this. Make sure where they're moving to has the restaurant you've chosen. If they're moving somewhere, that doesn't have any of the big chains you have in your, check out the chains where they're going. Most modern restaurants offer the opportunity to buy gift cards on their website.
Moving away from your support structures isn't easy, and until you do it, you might not realize just how much you value the inspiring words of friends and family who care. That's where the Success and Inspiration jar comes in. You could make this with a few hours on Pinterest and a little time, or you can buy one on Amazon that is already made. It has quotes that will inspire and motivate your friend through their difficult transition.
Give your friend a memento from their time living in your town that they will
love, a Christmas ornament they can hang on their tree in their new home. The first holiday season in a new city is always a challenge since you don't have the same friends and family around you that you're used to. If you can't find one that you like or want something a little more personal, get an ornament with a picture of the two of you laughing and having fun together.
Do you and your friend like to play practical jokes with each other? Then a
pillow with your face on it is the perfect going-away present. Even better if you can somehow sneak it into a box with their bedding so that when they unpack their bed for the first time they get a hilarious surprise. Just be sure to keep your phone nearby because you will get a phone call when your friend discovers the hidden gift.
A more short-
term gift that will be greatly appreciated at some point during the move is a bag full of their favorite snacks. Moving is hard work, and you don't always have time to stop for real food. Snacks will help keep the body and soul together until they can eat properly. Be sure to get foods that aren't messy or require extra things like knives to enjoy. Chances are that's all packed away in a box somewhere.
The Lovebox Messenger might be the cutest technology I have ever seen. You can send your friend a picture or a message to a little box that lives on their desk. This is perfect for best friends who want to stay in each other's lives.
I know gift cards aren't the most exciting gifts to give, but they are beneficial. After gift cards for food, gift cards to national hardware store chains like Home Depot or Lowes are fantastic. Anyone who has ever moved anywhere knows that when you first move in, there is always something that needs to be fixed up, or maybe you want to paint a room a different color. Whatever it is, you will have a hand in making it happen, something your friend is unlikely to forget for a long time.
Finally, your friend might enjoy having something they can display in their home that represents your friendship. This little knick-knack might describe how you met or a big event that happened to the two of you. This is an excellent opportunity to find a unique gift for your friendship. It's also sure to be a point of conversation whenever someone new comes to their house.